Employment Opportunities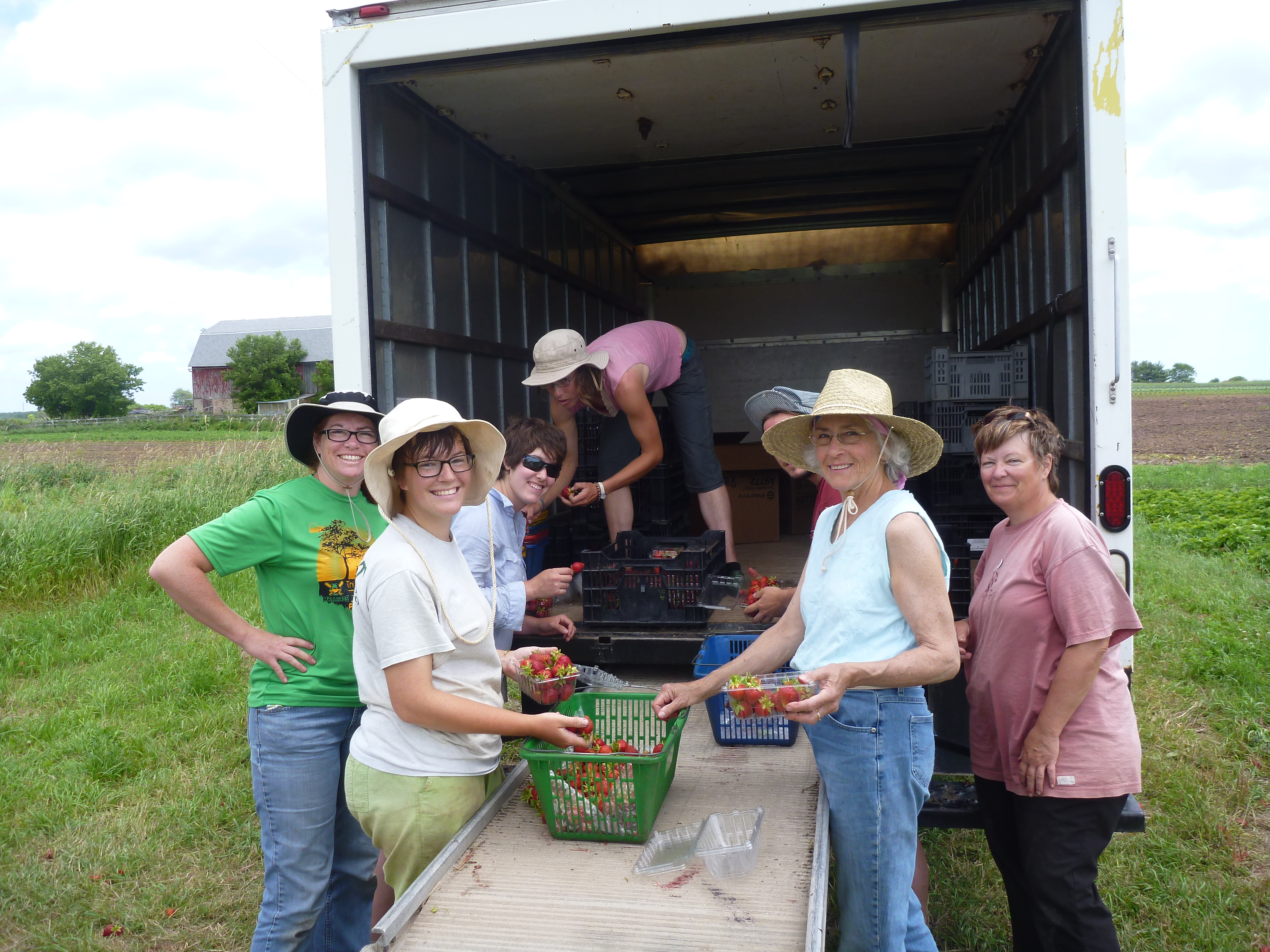 Each season's success requires the assistance of many hands. This "farm family" team spirit is an integral part to the success and productivity of Rare Earth Farm. We are proud of our positive work environment which is based on respect, hard work, cooperation, and good communication.
Full and Part-time seasonal positions
We are currently accepting resumes for both part-time and full-time employees for the upcoming growing season. All positions are a "seasonal" commitment starting mid April/May and continuing through October. Small-scale vegetable farm/gardening related experience is highly preferred but not essential. See job description below for more information.
Send us an email with your resume and contact information included by clicking here: Hired Employment Inquiry . Formal interviews for work positions begin in March.
Job Description for Seasonal Crew Member:
Farm work week is Friday to Wednesday. (No regularly scheduled work on Thursdays.)

Total hours worked April-October: 900-940 hrs full time aka 5 days/week for majority of season, 620-650 hrs part time aka 3 days/week for majority of season

Work begins mid April with limited hours until the end of May: 2-3 days/week based on weather conditions; June-Oct:3-5 days/week, rain or shine.
Responsibilities include but not limited to:
-Field/Greenhouse work (seeding, potting-up, transplanting, weeding, trellising, trimming, assist with irrigation, post harvest season field cleanup)

-Harvest related work (harvesting, washing, storing, weighing, packing, sorting)

-Set up and clean up of work area and tools/supplies. Assist in keeping garage pack house clean and tidy at all times.

-Oversee work-share volunteers and offers assistance/instruction when necessary.

-Communicates with team members and farm managers/owners.

-Maintains awareness of food safety issues and safe handling practices.

-Understands acceptable crop quality standards and post harvest handling procedures.

-Works in a timely fashion in order to keep up with the fast paced schedule of mother nature.
Qualifications and expectations of our employees:
-Enjoys physical work outside. Tolerates extreme weather conditions and works despite them.

-Can bend, squat, stand, and kneel for extended periods of time.

-Able to lift up to 50# safely and with confidence.

-Understands and works to maintain Food Safety on the farm.

-Pays attention to detail and works efficiently. Good hand-eye coordination.

-Good communication skills.

-Able to process both verbal and demonstrated instruction.

-Focuses on task for its entire duration. Works with efficiency and expedience.

-Works well independently and in group situations.

-Is a TEAM player: keeps up with group pace and subconsciously asks "How can I be of assistance to my team?".

-Shows enthusiasm for the work and a desire to learn. Does not complain.

-Takes pride in every task no matter how big or small.

-You should have no excessive scheduled activities over the summer that would conflict with the work schedule you commit to.
*A very essential attribute for our employees is having a personal preference for eating the kind of vegetables and fruits that we grow. A great benefit offered to our staff has always been the food we encourage and allow them to take home for their own personal culinary use.
What's it like working on a farm?
The season is long and at times the work is physically and mentally challenging. Some days the projects are strenuous and mundane while other days the work may seem easy and conditions perfect for working outdoors. As farmers we work in all weather conditions. Proper attire and a positive attitude are a must.

Time is of the essence when it comes to farm work. Mother Nature doesn't allow a lot of wiggle room so expect to learn the difference between "garden pace" and "farm pace". A quick work pace is kept while at the same time maintaining product quality and safe handling practices.

Adaptability is key. Our work is as varied and ever changing as the natural world is. Your experience will depend on how you respond to the variable challenges and rigors of farming.